ZEP.DISIG.SK has been nominated for the IT PROJECT of 2017 award
2. October 2017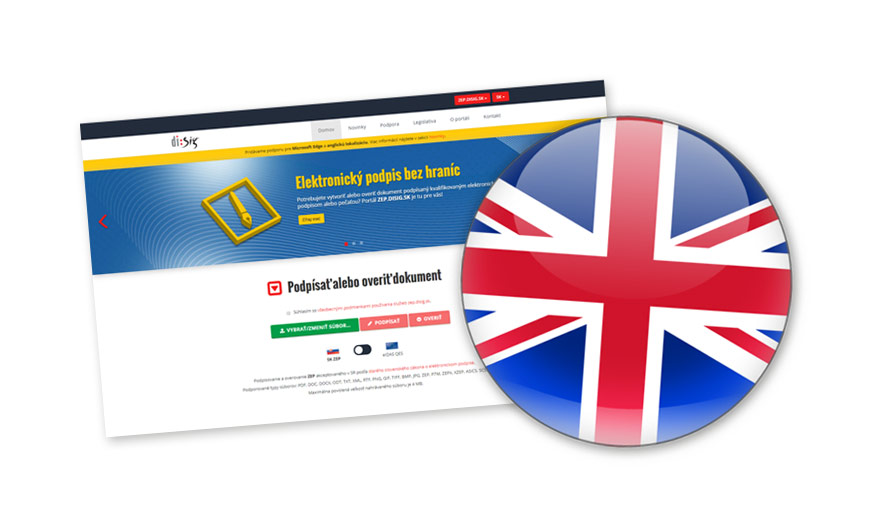 The portal ZEP.DISIG.SK has undergone a lot of changes since its launch as we have reacted to changing conditions in the market, expectations, customers' needs or important legal changes. Among other changes, the September update brings the Microsoft Edge support in particular; we have also introduced the English version of our portal, reflecting on a demand from our clients.
ZEP.DISIG.SK is a successful project as it has been further confirmed by its nomination for the PC Oscar for 2017. ZEP.DISIG.SK made it to the closer nomination in the category IT PROJECT of 2017. This competition is organised by the Digital Visions, ltd.; its 16th year is still in progress. The winners of individual categories are going to be announced at the IT GALA event, taking place on October 12th, – which is the most prestigious annual event within the Slovak IT and telecommunications community.
ZEP.DISIG.SK  is a unique solution for creation and validation of qualified electronic signatures in the web environment. The portal enables simple and clear validation of qualified electronic signatures and is also an ideal tool for creation of qualified electronic signatures with qualified time stamps. The users may use portal´s services on different platforms, it supports all the certified QSCD devices supporting CSP or PKCS#11 interface.