Qualified Electronic Signature and Google Chrome Browser
1. December 2015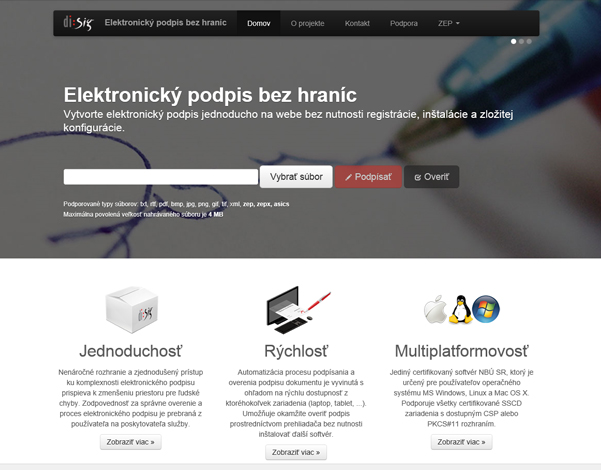 Bratislava 1. 12. 2015 – Disig has developed Disig Web Signer – supported on Microsoft Windows, Linux, and Mac OS X – that allows users to sign their documents by Qualified Electronic Signature. Disig Web Signer is available for IE, Firefox, Safari, and now also for Google Chrome users.
Google has decided to drop the support for NPAPI from Chrome Browser. This decision impacts also JAVA applets, which are all based on NPAPI. Therefore, Disig was forced to modify Web Signer and integrate it with Google Chrome using Google Native Messaging.
Currently, Disig Web Signer is the only Slovak application that can be used within Google Chrome to create Qualified Electronic Signatures. Hence, users who prefer Google Chrome are no longer forced to move to a less preferred browser.
It is possible to try the application on our portal zep.disig.sk. It is necessary to install the application before the first usage. Installer packages for all platforms are available on the portal in the "Podpora" section.